We manufacture all sorts of men's shoes
---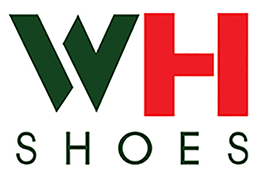 ---
A renowned men's shoes manufacturer in Malaysia, WH Shoes Trading Sdn Bhd has won great reputation over the years with a wide range of style, trendy designs and superior quality.
After years of hard work, besides owning a few self-owned brands, we have also become an OEM factory for some international shoe labels, bringing Malaysian shoemaking technology--one the country's proud industries--into international limelight.
Wai Hong Shoe Industry manufactures all sorts of men's shoes, including safety shoes, casual footwear, dress shoes, boots and sandals.
We are especially proud of our exquisite brand of safety shoes—Hammer King's ®—that keeps you safe day in day out.
Our most well- known products are our distinctly reputable, safe, fashionable and highly comfortable safety shoes.

---
Company
Overview
---
Founded in 1992, Wai Hong Shoe Industry is a well-established name in Malaysia, producing primarily men's footwear, casual shoes, dress shoes etc. Our most renowned and talked about products are our safe, fashionable safety shoes.
Our factory, located in Serdang Light Industry Zone, Kuala Lumpur, occupies a land area of around 15000 square feet. The production line consists of 50% mechanical and 50% manual operations, including 2D open design and a CNC computer intelligent cutter that maximizes both production efficiency and process quality.
---
---
Over the years, Wai Hong Shoe Industry has been active in the international shoemaking arena by participating in international shoe expos in various countries, including Germany, Italy, Indonesia, Hong Kong, Vietnam and so on, striving to link up with the global footwear industry and master the latest shoemaking expertise.
At the same time, we actively bring the Malaysian shoemaking technology to the world through these shoe fairs, and obtain OEM orders from around the globe, including Germany, Italy, the Middle East, Singapore, Brunei, Thailand, Indonesia, Hong Kong, Mauritius and so on.

---
International
Status
---